Sponsors & Partners
Coca-Cola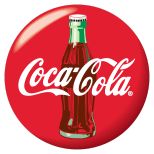 CherryVale Mall is proud to have Coca-Cola as a sponsor. Coca-Cola is the world's leading manufacturer, marketer, and distributor of nonalcoholic beverage concentrates and syrups, used to produce nearly 400 beverage brands. Coca-Cola's corporate headquarters are in Atlanta, with local operations in over 200 countries around the world.
M. Spinello & Sons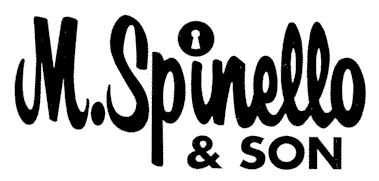 PREFERRED VENDOR OF CHERRYVALE MALL
M. Spinello & Son is a complete security source in Northern IL. The company sells and services locks, safes, door closers, intercom systems, keyless access, closed circuit television monitoring systems, remote viewing CCTV systems, card access systems, electric strikes, power operated door closers, magnetic locks, fire exit devices, handicapped door openers and more. M. Spinello & Son also repairs existing equipment already in place. Ask us about the PRICE MATCH POLICY.
For more information, please visit mspinello.com or call 815.963.0495.
Odling Construction Co.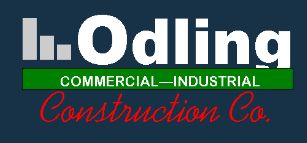 PREFERRED VENDOR OF CHERRYVALE MALL
Odling Construction Co. is a Rockford, IL based commercial construction company, building & remodeling structures for over four decades. Quality workmanship has earned the company a reputation as one of the region's premiere contractors. Odling Construction Co. specializes in remodeling and renovations as well as all types of maintenance, guaranteeing on-time completion, a cost-effective process from beginning to end, close and accurate communication to ensure expectations are met or exceeded and honesty, integrity and a great value.
For more information, please visit www.odlingconstructionco.com or call 815.654.9583.
Olsson Roofing

PREFERRED VENDOR OF CHERRYVALE MALL
Over 90 years after its creation, Olsson Roofing Company has become one of the largest qualified roofing companies in the United States. Specializing in commercial and industrial roofing projects, the company is highly qualified in the installation of all major roofing systems including: built-up, modified, standing seam sheet metal and all single-ply systems for both new construction and re-roofing. Olsson's commitment to service continues long after the initial installation. Olsson customers can rely on a 24-hour response and remedy of any immediate roofing emergency.
For more information, please visit www.olssonroofing.com or call 630.892.0449
S.J. Carlson Fire Protection, Inc.

PREFERRED VENDOR OF CHERRYVALE MALL
Providing Northern Illinois and Southern Wisconsin with quality automatic fire protection, installations, service and inspections.
For more information, please visit www.sjcarlson.com or call 815.636.1993
Benson Stone Company

OFFICIAL SOFT SEATING AREA SPONSOR
Benson Stone Company is a fourth generation family business. Over the years, the company's product offerings have expanded to include furniture and home décor, all types of building and landscaping stone and brick, granite and marble, fireplaces, barbeque grills and gift items.
Rockford Park District

OFFICIAL "COME PLAY WITH US" CHILDREN'S SOFT PLAY AREA SPONSOR
The Rockford Park District has partnered with CherryVale Mall to create an exciting new indoor children's play area on the main level next to Sears.
"It was time for CherryVale Mall to upgrade the existing play area, and the Rockford Park District decided this was an excellent opportunity to get involved and provide the indoor play equipment, as well as reach parents about the many programs and services the Park District offers through an expanded marketing effort," remarked Doug Brooks, President of the Rockford Park District Board of Commissioners.
The custom playground, created by Klondike, features soft foam play pieces that represent Rockford Park District popular recreation activities, like Magic Waters, Lockwood Park's Children's Farm, ice skating, tennis, and golf.
Mark Peterson, CherryVale Mall General Manager, added, "This is the first partnership between CherryVale Mall and the Rockford Park District, and this new play area is a significant attraction for the mall for families. Parents and grandparents often bring their children along while shopping, and the year-round indoor play area is always active. We believe families will be pleasantly surprised at the larger size, high quality, and special features of this new children's play area. It's a wonderful benefit to the greater Rockford community."
Children, ages seven and younger and under 42" tall, may enjoy the "Come Play With Us" indoor children's play area at CherryVale Mall during normal business hours, and there is no admission charge. Parents will be able to find current information on programs and services of the Rockford Park District while seated, watching their children play, and the Park District will hold special registration events at the mall during select weekends.